PTo travel with class no one must necessarily seek a five-star hotel. The world is filled with charming hostels to welcome tourists with every comfort and without hurting the pocket too much. We have gathered here the top five in the world.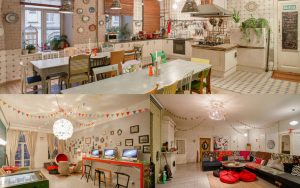 1. Soul Kitchen
There will be World Cup in Russia and we know that the passage is not cheap, but for those who run, the lodging can be. Just contact the Soul Kitchen. The heart of Soul Kitchen in St. Petersburg is the kitchen, all social environments revolve around that area of ​​the hostel, making the guest feel at home. There are single room options, family rooms and rooms with eight beds, all with individual curtains.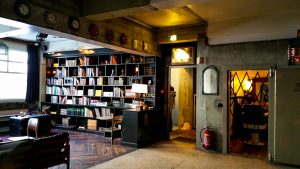 2. Kex Hostel
One of the most happening places in Reykjavik, Iceland. The hostel was built by a retired soccer player and two filmmakers inside an old cookie factory - the unusual mix created one of the most charming places in the city. It has 132 accommodations, a library, a retro barbershop and a "gastro-pub" or, in good English, a bar serving meals where weekly small shows take place. Just to give you an idea, Sigur Ross, Patti Smith and Russel Crowel have already sung there.
The south of France does not have to be so expensive and the Villa Saint Exupery is proof of that. The hostel was so good that nowadays there are two lodging options: one on the beach and one more in the city center, which they call the "Garden Hostel". As staying at the beach is much more attractive, let's talk about this unit; it offers two types of rooms - double (with two beds or double bed) and communal rooms with bunk beds. There you find a fitness center, a rarity among hostels. Breakfast is included (another rarity), and the bar is always packed with young and beautiful people, as well as being cheaper than Nice.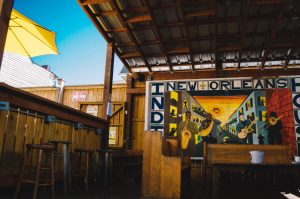 4. India House
New Orleans is the most European city in the US, so it even makes sense thatIndia House, this hostel run by Europeans, seems to be the quintessence of the city. Close to the best pubs, you will find both communal and private rooms (but you need to book VERY early, because they are pretty much booked). It is normal for jazz performances to take place in the yard. The kitchen is communal and stays open 24 hours.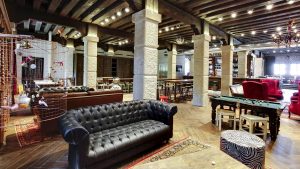 5. Generator Venice
Venice, one of the most charming cities in Europe also has its option of "Good-looking-cheap". A bed in the community dormitory can cost 17 Euros / day. A private room comes out around 93 Euros (low season values ​​- 2017). The hostel also offers laundry facilities, a very busy bar. All this inside a mansion. The Generator is a network of hostels that can be found throughout Europe, but the unity of Venice is undoubtedly the most charming.