Essa is a list that causes controversy, Alvaro Garnero even asked the opinion of some traveling friends to complete it. The conclusion you get from seeing the addresses below is that almost every continent in the world has a delicious ice cream waiting for you. Good.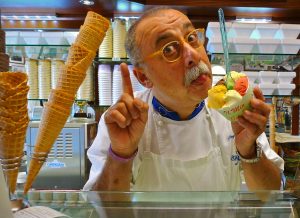 1. Gelateria di Piazza - San Gimignano, Itália
In the second season of50 by 1Alvaro made a point of appearing in the most famous store in the small town of San Gimignano, Tuscany. Sergio Dondoli is one of three Italians who holds the title of "Maestro di Gelato". A sympathetic figure, who creates true works of art in the form of ice cream.
2. Berthillon
A lot of people think that there is no way Paris can get better. But you have, just give Berthilon, the best ice cream shop in France for everything to be perfect. There is only one shop: in the charming Île Saint-Louis, in the middle of the Seine. You can count on it: just try the ice cream to have another reason to go back to Paris. Always and always.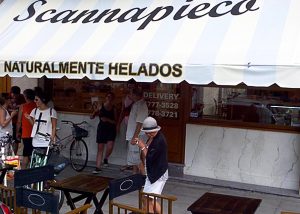 Anyone who knows Buenos Aires knows that the Italian heritage taught ourhermanosto make a unique ice cream. If you want to leave the Centro-Recoleta-Palermo circuit, you will have the chance to meet the BEST ice cream shop in the city, AM Scannapieco, in Villa Pueyrredón. It is worth leaving the traditional circuit to prove aAlmond creamor onenougat. Better than tango!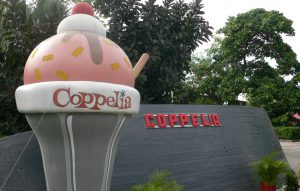 4. Coppelia
Since 1966 is one of the tourist attractions of Havana. It was even a movie theme: "Strawberry and Chocolate". Strawberry ice cream is one of those souvenirs that everyone takes from the city. Only unanimity of Cuba these days: whether or not like Fidel, there is no one who does not like Coppelia!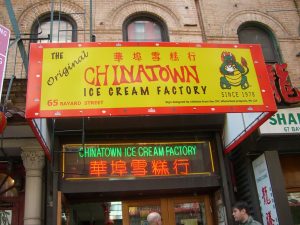 5. The Original Chinatown Ice Cream Factory
Here comes the surprise of the list and a little secret of who knows New York well. It is said that the Chinese invented the ice cream and passed the secret to Marco Polo. Well, the Chinese at Ice Cream Factory have further refined the recipe and offer unusual flavors, such as green tea, ginger, and red beans.